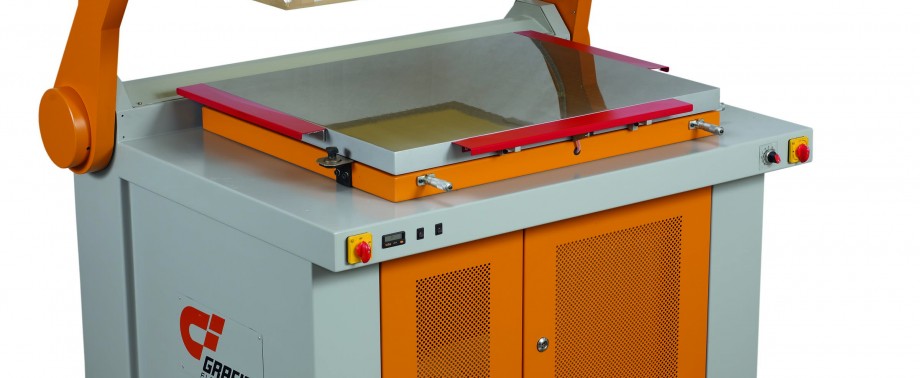 Nano PLUS Semi-automatic screen press
The Nano Plus parallel lifting semi automatic screen press presents a breakthough in both ease of operation and repeatable accuracy. Parallel lifting offers printers much better control over runny inks, and easy access to the underside of the screen during printing. Independent control over the squeegee and floodbar allow for single and double stoke options, variable and controlled pressure, all easily adjusted from simple intuitive controls and easy 360 access to the machine.
Micro registration and a host of other options make setup, changeover, and printing a snap. This is the future of small shop screenprinting. From posters to printed circuits, the Nano Plus can handle all your screenprinting challenges. It does not require a compressor, and it comes ready to print. Requires single phase 220v.
The Nano PLUS is also available as part of a specially priced package that includes a UV dryer and 5-in -1 screenmaker plus other goodies.
Grafica Nano Print PLUS brochure
Go back to the complete catalogue