Innovative screenprinting equipment for innovative people.
TMI Screenprinting equipment offers a range of production screen printing machines and accessories from select manufacturers around the world including ATMA and SPS cylinder presses. We match customer needs and budgets, from basic hand setups through large format automated printing systems.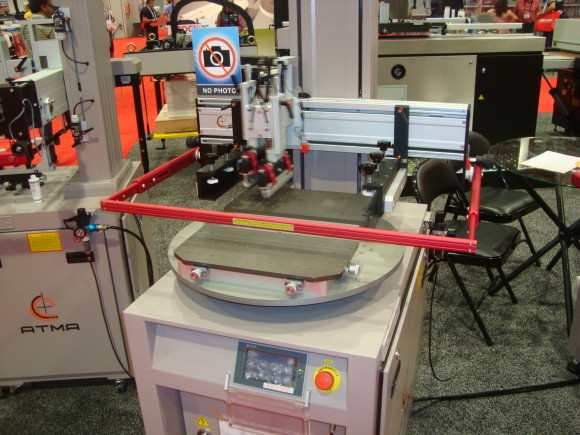 Our machines are used every day in a diverse range of separate industries – screenprinting fine art, posters & graphics, decorating glass doors, architectural panels made of glass, wood, metal & plastic, ceramic tiles, textiles & fabrics, election and real estate signs, metal road signs, control panels, electronics, medical devices, wooden boxes….
From touch pads on cell phones to rockposters, and everything in between.
Go ahead. Dream it. TMI can help you print it.