Eagle exposing systems
The Eagle line of economically priced mid and large format exposing systems include 4 basic types, and range in size from 39×49″ up to 10′ x 22′. Some have self contained UV fluorescent tube lighting, and some require separate point light sources. Smaller models have electric vacuum pumps, larger models are available with venturi (compressed air) or optional electric vacuum. All exposing systems ship without glass, we will help you with local sourcing and installation.
ECONO Fluorescent. Available in 39×49, 49×59, and 59×70 sizes. Instant on, fast exposure, self contained, comes with stand, 115v plug in low power draw.
PAPI Vacuum Frame. Available in 39×49, 49×59, and 59×70 sizes. Loads down, flips up for exposure. Optional set of wheels for easy movement, or can be bolted to a wall for efficient space savings. 115v power, separate lamp required.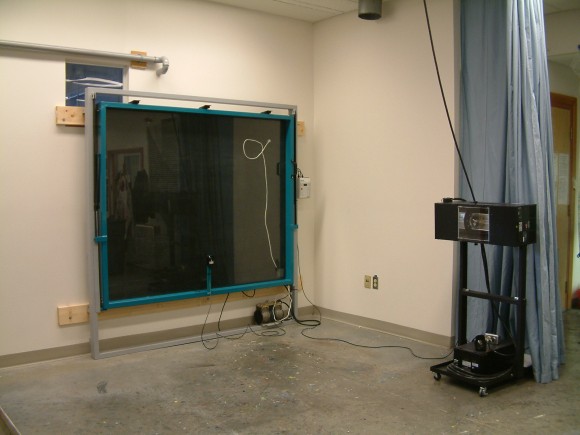 SOLAR 360 rotating vacuum frame. Available in 39×49, 49×59, and 59×70 sizes, also as custom. Loads flat, but can be rotated 360 degrees for use with horizontal or overhead point light sources. It is also used in Solar exposing, as it can rotate around 2 axis and be pointed at the sun for quick efficient exposures.
HEAVY DUTY Walk-in style. 82″x94″, 82×153″, 82×200″, or custom. When producing large format screens, it is easier and safer to walk screens into the exposing unit and lay the edge on a shelf. The top rubber then closes horizontally on an overhead track. Comes with venturi vacuum system which requires compressed air, or can be fitted with electrical vacuum pump. Available with fluorescent tubes and timer, or plain, requiring a separate point light source.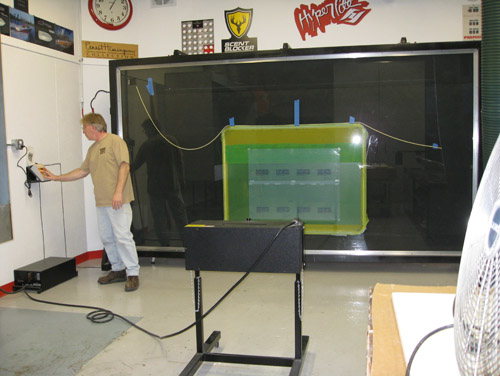 Go back to the complete catalogue